Bearwood Shuffle Flyer Design
I was approached by the Bearwood Promoters to freshen up the design for the Bearwood Shuffle Flyer. 
The previous flyers used a single bear design and it was requested that a bear should remain. So i created dancing bears, as its a Shuffle there should definitely be some dancing bears.
To the dancing bears I added headphones. The previous flyer design had a bear playing an Ipod and the Bearwood Promoters wanted to update this idea. So the bears can now be seen dancing with wireless headphones and earpods.
Bearwood Shuffle Banner
​​​​​​​
The banner required the title and dancing bears either side of the title. The banner also had to state who the Shuffle was organised by, the Bearwood Promoters.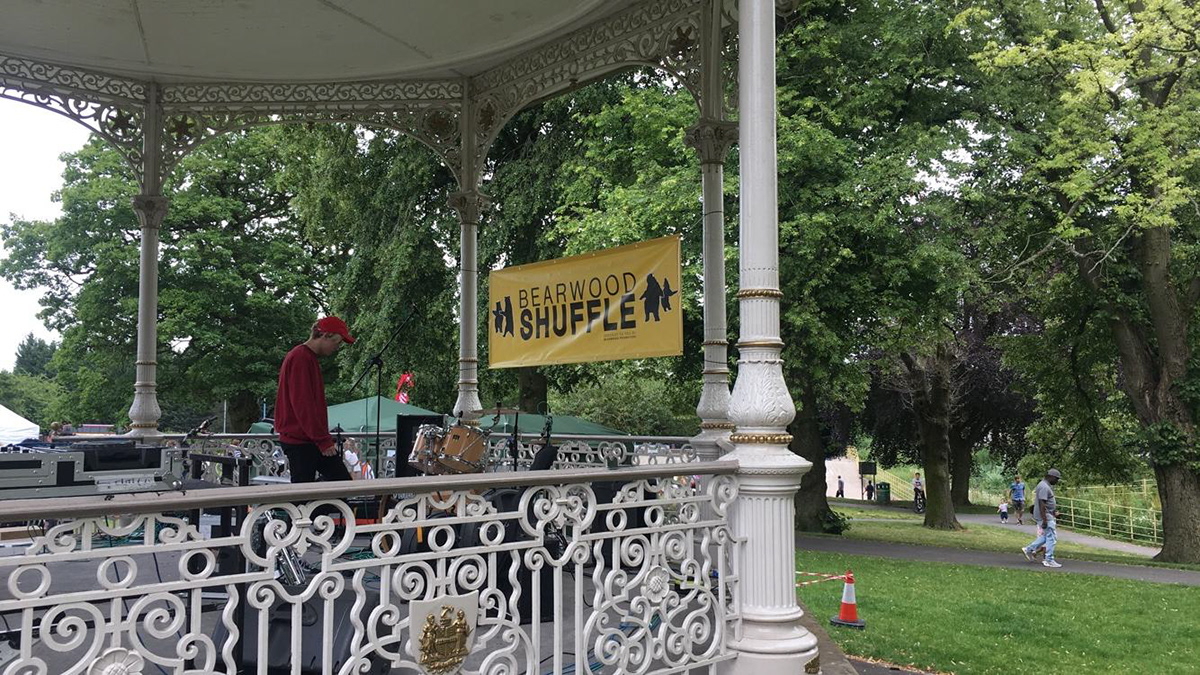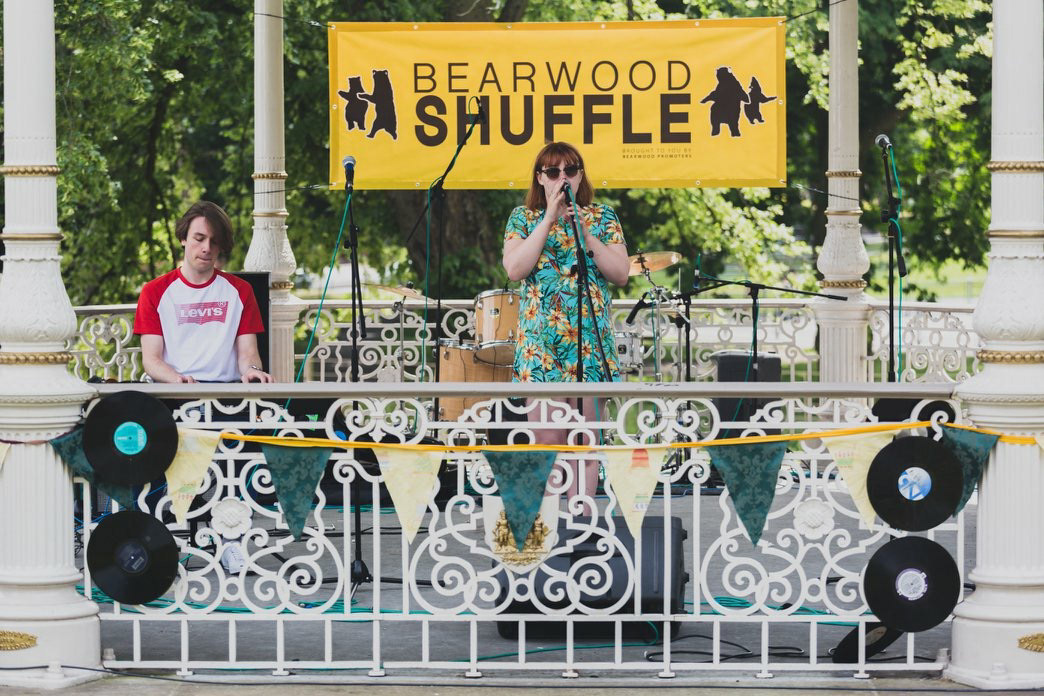 Images by the official Bearwood Shuffle photographer.